What is Metal Stamping?
Stamping — also called pressing — involves placing flat sheet metal, in either coil or blank form, into a stamping press. In the press, a tool and die surface form the metal into the desired shape. Punching, blanking, bending, coining, embossing, and flanging are all stamping techniques used to shape the metal.
Metal stamping is a manufacturing process used to convert flat sheet metal into specific shapes. It is a complex process that can include a number of metal forming techniques — blanking, punching, bending and piercing, to name a few.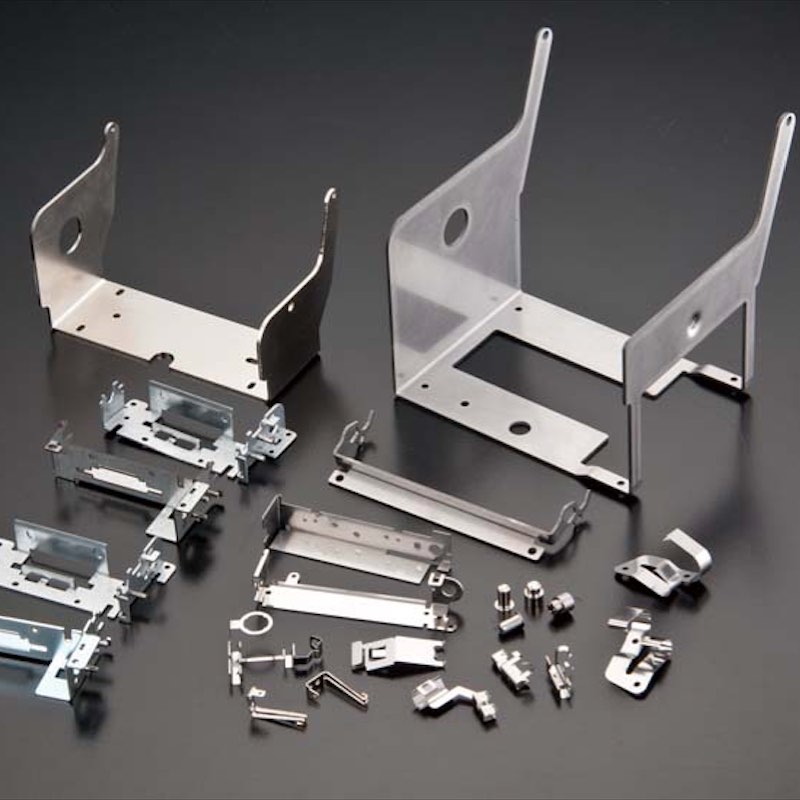 There are thousands of companies that offer metal stamping services to deliver components for industries in automotive, aerospace, medical, and other markets. As global markets evolve, there is an escalated need for quickly-produced large quantities of complex parts.
Metal stamping is a fast and cost-effective solution for this large-quantity manufacturing need. Manufacturers who need metal parts stamped for a project generally look for three important qualities:
High quality /durability
Low Cost
Fast turnaround time
If you do not know what sheet metal is, you can check out our article: "Brief Description and Process of Sheet Metal Fabrication"
Types of Metal Stamping
There are three major types of metal stamping techniques: progressive, fourslide and deep draw.
Progressive Die Stamping
Progressive die stamping features a number of stations, each with a unique function.
First, strip metal is feds through a progressive stamping press. The strip unrolls steadily from a coil and into the die press, where each station in the tool then performs a different cut, punch, or bend. The actions of each successive station add onto the work of the previous stations, resulting in a completed part.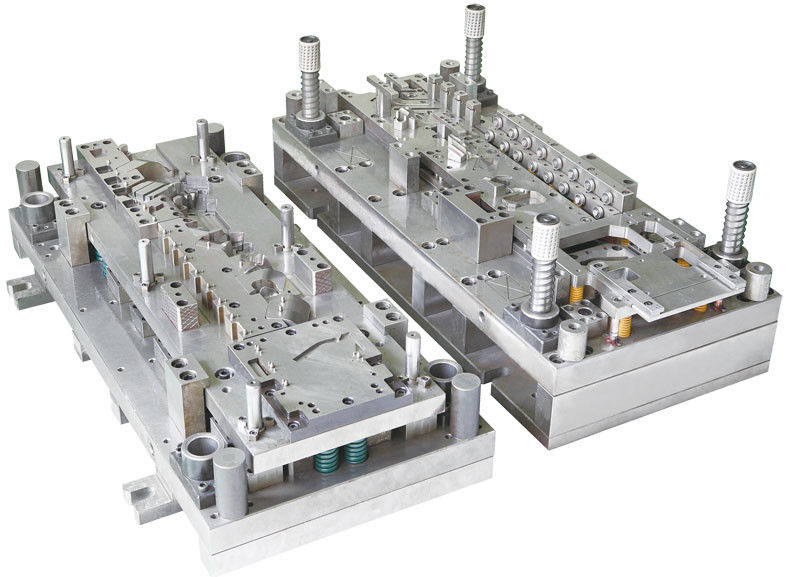 A manufacturer might have to repeatedly change the tool on a single press or occupy a number of presses, each performing one action required for a completed part. Even using multiple presses, secondary machining services were often required to truly complete a part. For that reason, progressive die stamping is the ideal solution for metal parts with complex geometry to meet:
Faster turnaround
Lower labor cost
Shorter run length
Higher repeatability
Fourslide Stamping
Fourslide, or multi-slide, involves horizontal alignment and four different slides; in other words, four tools are used simultaneously to shape the workpiece. This process allows for intricate cuts and complex bends to develop even the most complex parts.
Fourslide metal stamping can offer several advantages over traditional press stamping that make it an ideal choice for many applications. Some of these advantages include:
Versatility for more complex parts
More flexibility for design changes
As its name implies, a fourslide has four slides — meaning that up to four different tools, one per slide, can be used to achieve multiple bends simultaneously. As material feeds into a fourslide, it is bent in quick succession by each shaft that is equipped with a tool.
Deep Draw Stamping
Deep drawing involves pulling a sheet metal blank into the die via a punch, forming it into shape. The method is referred to as "deep drawing" when the depth of the drawn part exceeds its diameter. This type of forming is ideal for creating components that need several series of diameters and is a cost-effective alternative to turning processes, which typically require using up more raw materials. Common applications and products made from deep drawing include:
Aircraft parts
Electronic relays
Utensils and cookware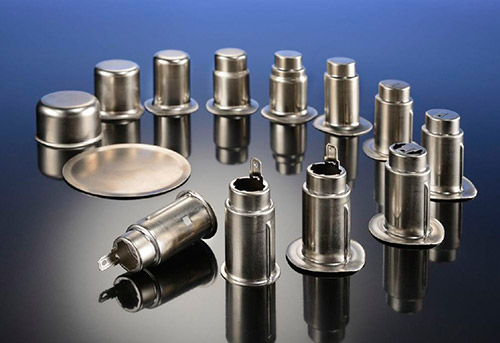 Just getting started? Begin your knowledge journey with article: "Future of Sheet Metal Industry"
Manufacturing Tools for Stamping
There are several steps in producing metal stamping. The first step is designing and manufacturing the actual tool used to create the product.
Stock Strip Layout & Design: A designer uses is used to design the strip and determine dimensions, tolerances, feed direction, scrap minimization and more.
Tool Steel and Die Set Machining: CNC ensures a higher level of precision and repeatability for even the most complex dies. Equipment like 5-axis CNC mills and wire EDM machines can cut through hardened tool steels with extremely tight tolerances.
Secondary Processing: Heat treating is applied to metal parts to enhance their strength and make them more durable for their application. Grinding is used to finish parts requiring high surface quality and dimension accuracy.
Wire EDM: Wire electrical discharge machining shapes metal materials with an electrically-charged strand of brass wire. Wire EDM can cut the most intricate shapes, including small angles and contours.
Custom metal stamping describes metal forming processes that require custom tooling and techniques to produce parts specified by the customer. A wide range of industries and applications employ custom stamping processes to meet high-volume production needs and ensure all parts meet exact specifications.
For more information about sheet metal fabrication industry, click here to get started to Australian General Engineering Vietnam's blog.
Resource: https://www.esict.com/