Street/Park Litter Bin Enclosures
Australian General Engineering Vietnam offers broad range of sheet metal and general fabrication services which allow us to manufacture street recycling bins and garbage bins using in parks or green spaces.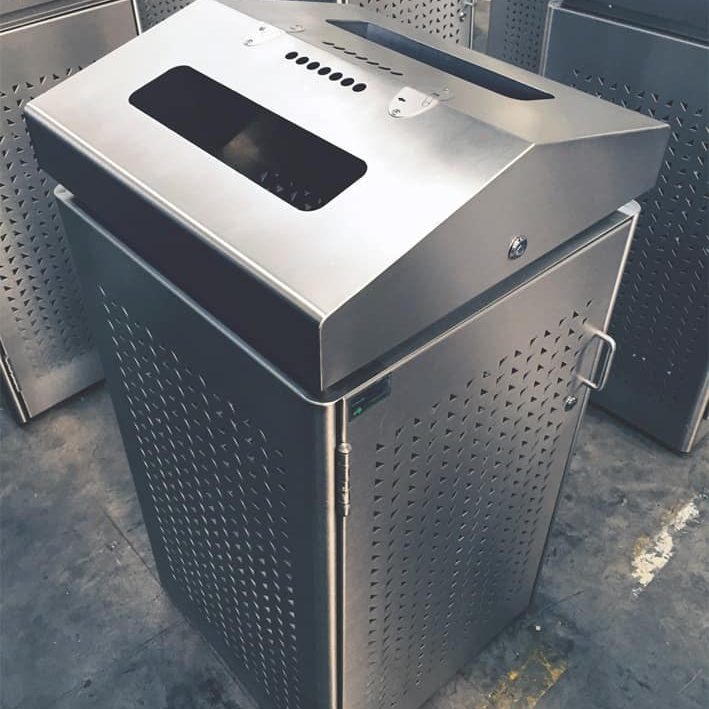 Street/Park Litter Bin Enclosures is the pinnacle of quality, durability and design. Utilizing a fully welded body, and fixed base mounting system, it allows us to customizing a solution to suit your specific needs. They are completely manufactured at Australian General Engineering Vietnam and then exported to Australia. To see other high-quality fabricated products, click here.